Too Much Paper – Consider Imaging those Documents
Are you running out of space to save your paper files? Wasting valuable time searching for that hard-to-find information? Paying ever-increasing off-site storage fees? Concerned about the security of your paper records and the impact on your business if there were lost or damaged?
If any of these issues have crossed your mind, you need to consider the benefits that document imaging provides. (more…)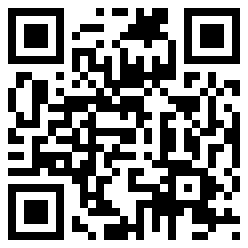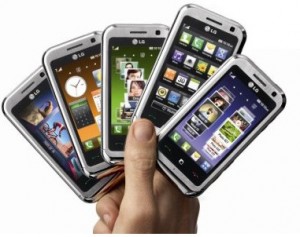 There is an emerging cell phone technology that is bridging the gap between print and digital media. It's called a QR (quick response and) code. It is appearing on printed materials such as business cards and postcards, in newspaper or magazine ads and on signs and billboards.
A QR code works like a UPC barcode except its square and looks a little like terrazzo tile. It can contain a considerable amount of information and most importantly the URL link to a webpage. An example, linking to the home page of www.tech-centre.com is shown at right.
To read a QR Code you need a mobile with a built-in camera and the necessary QR code reader software installed. To read the QR code, simply take a photo of it. This will launch the web browser on your phone and immediately direct you to a webpage assigned to the QR code. This linking from a physical real-world object is known as a "hard link".
QR-code readers are available for a wide variety of smart phones and several websites allow you to generate your own QR codes free of charge. Although QR codes are not yet widely used, it is expected to increase rapidly as smart marketers find more ways to utilize the technology.
Do you like to design your business marketing materials?
Are you interested in making your marketing materials more effective?
If you answered yes to either of these questions, you may benefit from our design for non-designers seminar. The seminar is intended to provide you with an understanding of page layout, type size and selection, the use of graphics and preparing your work for printing. Microsoft Publisher, MS Word and Adobe InDesign will be used as the sample software to demonstrate these concepts.
If you are interested, call 519–371–5955 during business hours. Space is limited to six people. The seminar is approximately 3 hours in length.
GoPro Cam at Sauble Speedway
Here is a sample race video taken at Sauble Speedway near Sauble Beach, Ontario. This was the last race of the night so there is limited light giving it an eerie effect. The driver of the car is Rick McCulloch of Chesley who graciously offered to have a camera on-board for this and other races that evening.
 Our GoPro HD Hero Cam was mounted in the car and does an admirable job despite the low light situation. This camera is extremely small and light so it is easy to mount almost anywhere and quite inconspicuous. The external shots were taken with a Canon 7D.
The Hero Cam is available for rent for action video projects.
Follow this link to see the video on Vimeo.  Sauble Speedway Night Race
The Technology Centre has joined forces with Andrew Howlett owner of the local Nerds On Site franchise to provide digital signage for local businesses.


The Technology Centre sister company Proven Systems is responsible for developing advertising content which will include a variety of technologies including video, audio and flash animation. Nerds On Site is responsible for providing computer hardware, displays and hardware installation. (more…)